Image
Save $50 on Reliable Pest Control in Winchester
What kind of problem are you having? Select all that apply.
Pest Control Winchester
It's a given that pests are always trying to find their way into your home. They take advantage of openings that you aren't even aware of and it requires extensive research to determine the best combination of DIY products to use, without the guarantee of effective results. When you contact Petti Pest Control, our knowledgeable exterminators take out all the guesswork and create a unique treatment plan guaranteed to send pests running, including:
Ants
Roaches
Beetles
Spiders
Silverfish
Rodents
Earwigs
Fleas
Ticks
Stinging insects
And more!
If you're having trouble with pests, it pays to partner with our friendly and highly trained exterminators in Winchester. They will guarantee relief with our effective pest control treatments that won't break the bank. Enroll in the Petti Preferred package and save $50!
Image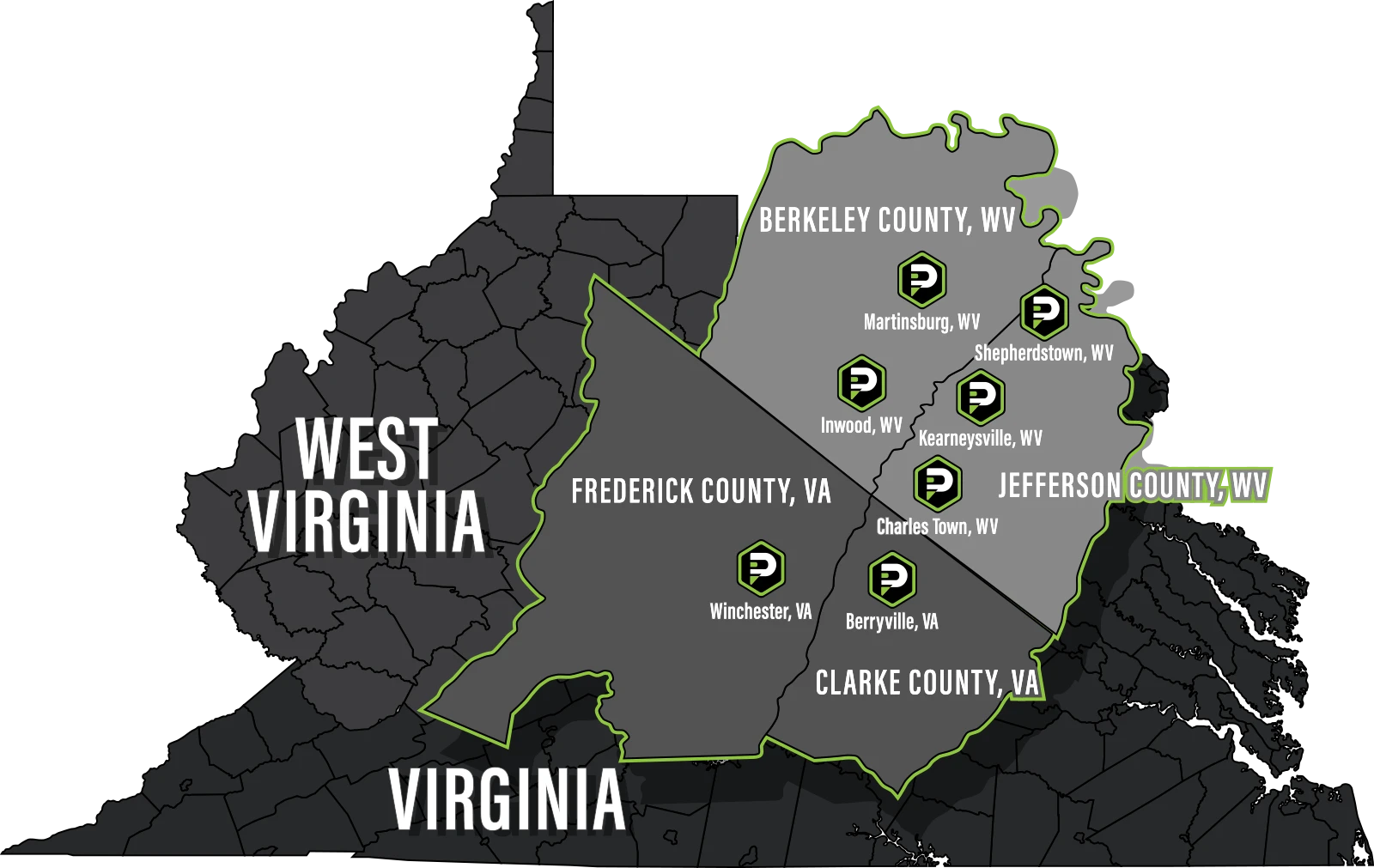 Guaranteed Protection for Your Home
Because the presence of pests is disturbing, we use tailored treatments that are most effective against your invaders in order to get results the first time. Our friendly exterminators also take the time to answer all of your questions and make sure you understand what's happening. If pests persist after a service, we will return to make things right with no additional fees.
When you partner with us for pest control in Winchester, you can expect:
A thorough free pest inspection to assess your infestation and access points.
Customized solutions that are specific to what we find in your home.
Eco-friendly and reduced-risk treatments that combat pests while protecting your family and the environment.
Follow-up visits to make sure treatments are effective.
The availability of recurring services for continuous pest control.
Flexible Scheduling for Relief on Your Terms
No one has time to add dealing with a pest infestation to their already-packed calendar. With our same-day, next-day, and even Saturday service calls, Petti Pest Control is always there when you need us. Our family-owned and operated pest control company is dedicated to providing both immediate relief and long-term protection whenever you require it.
Termite Exterminator in Winchester
Are termites wreaking havoc on your home? Don't wait until it's too late to take action! Petti Pest Control is here to help with our same-day termite treatment in Winchester, VA. Here's what you can expect from our expert termite exterminators:
Family-and-pet-friendly termite treatments.
Ongoing termite control to prevent future infestations.
Regular monitoring to catch any new infestations early.
Comprehensive termite inspections to ensure your home is protected.
Trust Our Reliable Sentricon System
Winchester's climate creates the perfect environment for termites to thrive, making ongoing monitoring and prevention a must. Our termite control service includes the use of Sentricon bait stations, a highly effective removal technique that won't disrupt your yard. Plus, with our termite exterminators on your side, you can rest easy knowing your home and family are safe from these destructive pests.
Mosquito Exterminator in Winchester
Don't let pesky mosquitoes ruin your time outside! Take back your yard with our top-rated mosquito control in Winchester. Our team of experts will provide you with a free inspection and tailored mosquito treatment to effectively remove these bloodsuckers from your property. Here's what you can expect from our service:
Fogging to quickly eliminate adult mosquitoes
EPA-approved liquid sprays to target breeding sites
Larvicides applied in targeted areas to prevent future infestations
Mosquito traps strategically placed to keep your yard mosquito-free
Expert mosquito prevention tips to keep your yard protected all season long
Get Same-Day & Saturday Scheduling Options
Our same-day and Saturday scheduling options ensure that we can provide you with quick relief. Don't let mosquitoes take over your yard - contact us for a free quote today!
CLAIM YOUR FREE QUOTE
Bed Bug Exterminator in Winchester
Are bed bugs ruining your sleep? Don't let these nasty invaders take over your home. Get rid of bed bugs fast with Petti Pest Control's bed bug control service in Winchester. Our experienced bed bug exterminators will provide you with same-day bed bug inspection, family-friendly bed bug treatments, and effective high-intensity heat treatment.
Choose us for:
Guaranteed results
Custom-designed treatment plans according to your needs
Safe and effective treatment products
Friendly and knowledgeable bed bug exterminators
Same-day treatments and Saturday appointments
Sleep soundly again with Petti Pest Control's bed bug service in Winchester. Contact us now to schedule a free quote with our bed bug exterminator.
Rodent Removal in Winchester
Don't let pesky rodents ruin the comfort of your home any longer! Our rodent control service in Winchester is exactly what you need to get rid of those unwelcome guests. Our experienced and reliable rodent exterminator in Winchester will provide you with ongoing prevention and exclusion services to ensure that your home remains rodent-free.
Trust Our Rodent Exterminators
Winchester, VA is unfortunately known for its attraction to rats and mice, but our professional rodent removal techniques will ensure that your home is protected from these harmful pests. Don't wait for the problem to get out of hand - call us today for guaranteed satisfaction and free retreatments. Your family's health and safety are our top priority, and we'll do everything we can to make sure your home is rodent-free.