Image
Save $50 on Reliable Pest Control in Clear Brook
What kind of problem are you having? Select all that apply.
Pest Control in Clear Brook
Are you tired of dealing with pests in your Clear Brook home? Look no further than Petti Pest Control for all your pest control needs. With our same-day residential pest control services, we'll have those pesky pests out of your home in no time. Trust our team of expert exterminators to tackle any infestation, from ants to roaches to spiders and more. Here's what we offer:
Effective pest control

for common household pests such as ants, roaches, spiders, silverfish, fleas, moths, and much more.

Same-day service

to provide you with quick relief and peace of mind.

Expert exterminators

who will thoroughly inspect your home and identify problem areas.

Customized treatment plans

tailored to your specific needs and pest infestation level.

Guaranteed satisfaction

– if you experience any issues after our service, we'll come back and re-treat at no additional charge.

Family and pet-friendly practices

to ensure the safety of your loved ones.

Regular services

to keep pests under control and provide long-lasting relief.

Competitive pricing

and a commitment to customer care.
Don't let pests take over your home. Take advantage of our professional pest control services and reclaim your space. Call Petti Pest Control today for a free quote and start living pest-free.
Image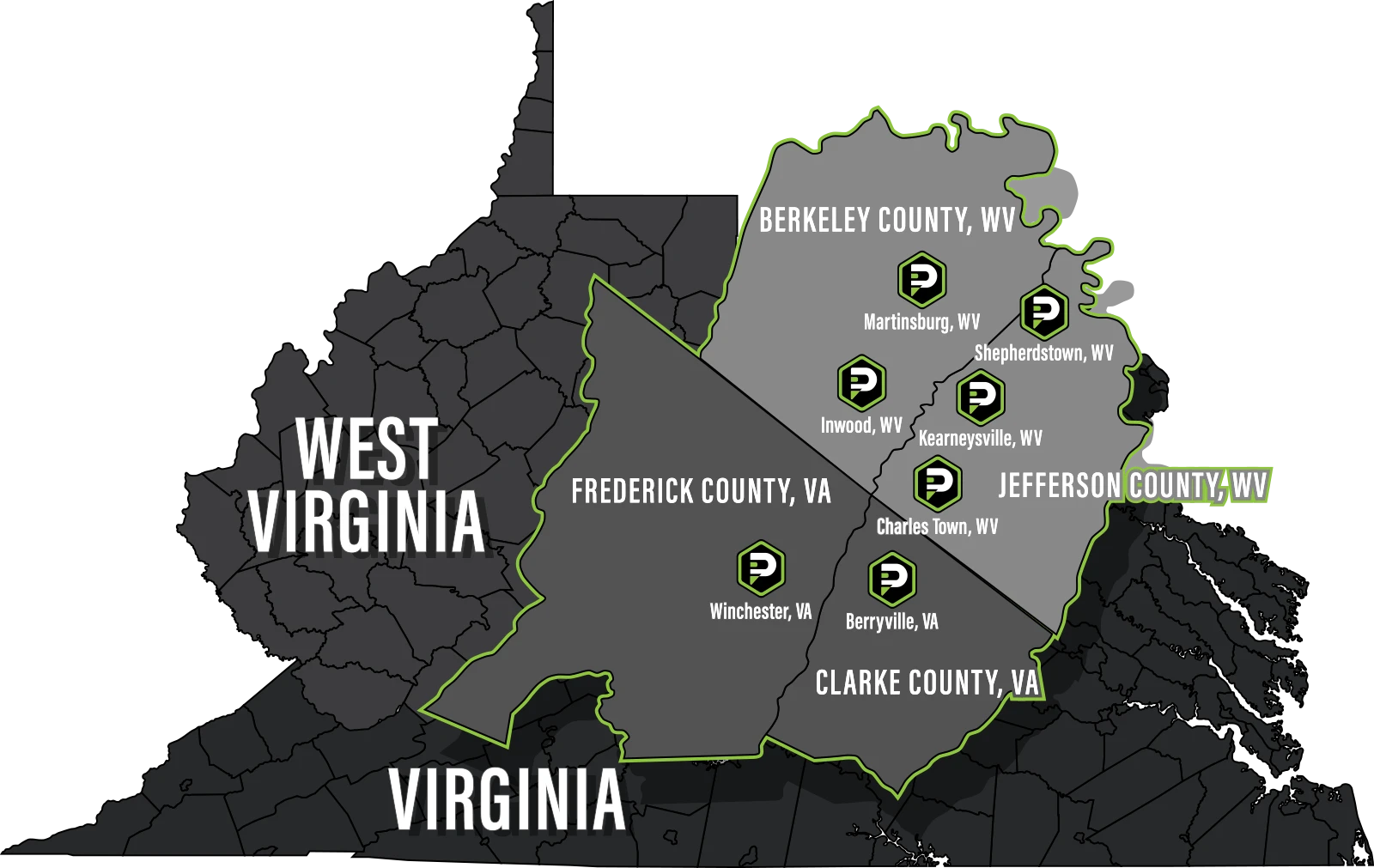 Termite Exterminator in Clear Brook
Make sure that termites don't take over your home. It can cost thousands to repair the damage done by these pests, something our exterminators hope to help you avoid! With our services you can expect:
Family and Pet-Friendly Termite Treatments:

Our expert termite exterminators use safe and effective methods to eliminate termites from your home, ensuring the safety of your loved ones.

Ongoing Termite Control

: We provide long-term protection against future termite infestations, giving you peace of mind knowing that your home is secure.

Monitoring and Prevention

: Our comprehensive termite treatment plan combines reactive and preventative measures, catching infestations early and minimizing damage to your property.

Comprehensive Termite Inspections

: Our professional exterminators conduct thorough inspections of your home, identifying any signs of termite activity and creating a personalized removal and treatment plan tailored to your needs.

Climate-Specific Solutions

: In Clear Brook, VA, where the climate creates a conducive environment for termites, our ongoing termite monitoring is essential to ensure the continued protection of your home.

Trusted Sentricon System

: We utilize the proven Sentricon bait stations, eliminating subterranean termites that may be lurking around your property. This non-disruptive method is both a removal technique and preventative measure.
Don't wait until it's too late! Contact our termite exterminators in Clear Brook today at 304-407-4717 for a free termite inspection. Let us protect your home and keep your family safe from the damaging effects of termites. Get rid of termites for good with Petti Pest Control!
Bed Bug Exterminator in Clear Brook
Are bed bugs ruining your sleep? Don't worry, Petti Pest Control is here to help! Our bed bug service in Clear Brook provides the following:
Same-day bed bug inspection

to quickly identify affected areas.

Family-friendly bed bug treatments

tailored to your specific needs.

High-intensity heat treatment

that effectively gets rid of bed bugs at all life stages.

Experienced and knowledgeable

bed bug exterminators.

Guaranteed results

and lasting relief from bed bug infestations.
Sleep peacefully again with our reliable bed bug control service. Don't wait, schedule your FREE quote today and save $50 on your first bed bug treatment. Say goodbye to restless nights and itchy bites. Contact Petti Pest Control, your trusted bed bug exterminator in Clear Brook.
Rodent Removal in Clear Brook
Don't let rodents take over your home any longer. With our top-notch rodent control service in Clear Brook, you can finally live rodent-free. Our team at Petti Pest Control has the expertise and experience to tackle any mouse or rat problem you're facing. 
Get Rid of Rodents in Your Home
Clear Brook's unique features, such as dense urban areas and close proximity to water sources, make it a magnet for rats and mice. These pests find plenty of food and shelter in our city, leading to a higher risk of infestations. But with our efficient rodent control service, you can keep these pests at bay and protect your home. Don't let rodents pose a threat to your family's health and safety. 
Mosquito Exterminator in Clear Brook
Take back your backyard from bothersome mosquitoes with Petti Pest Control's professional mosquito control in Clear Brook. Our effective treatments will provide you with relief from these bloodsucking insects so you can enjoy your outdoor space again.
Why choose Petti Pest Control for your mosquito control needs?
Free inspection:

Our experts will thoroughly inspect your property to identify mosquito breeding sites and hiding spots.

Fogging:

We use EPA-approved liquid sprays to strategically apply mosquito control treatments that remove insects, not just repel them.

Targeted larvicides

: We target specific areas to eliminate mosquito larvae and prevent future infestations.

Mosquito traps

: Our innovative traps are designed to attract and capture mosquitoes, reducing their population in your yard.

Seasonal protection:

We offer recurring treatments to give you relief all season long, ensuring you can safely spend time outside.
Don't let mosquitoes ruin your outdoor experience. Contact Petti Pest Control for a free quote and take the first step towards reclaiming your backyard. Our same-day and Saturday scheduling options make it convenient for you to get the relief you need. Say goodbye to pesky mosquitoes and hello to a mosquito-free yard with Petti Pest Control's mosquito control in Clear Brook.