Image
Save $50 on Reliable Pest Control in White Post
What kind of problem are you having? Select all that apply.
Pest Control in White Post
Introducing Petti Pest Control, your trusted local pest control services in White Post. We understand the frustration of dealing with pests crawling around your home, and we're here to provide you with a hassle-free solution. Our experienced exterminators are dedicated to giving you the most efficient relief possible so that you can enjoy a pest-free home.
Here are the services we offer in White Post:
Residential Pest Control

Rodent Removal

Termite Control

Bed Bug Extermination

Mosquito Treatments

And more
White Post, VA's climate creates the perfect breeding ground for bugs. However, with Petti Pest Control, you don't have to worry. Our local exterminators have firsthand experience and knowledge of the pests specific to your area, allowing us to provide you with targeted and effective treatments.
Trust the Best Exterminators in White Post
When you choose Petti Pest Control, you'll benefit from:
Same-day service

: We understand the urgency of pest problems, and that's why we offer same-day appointments to provide you with immediate relief.

Family-friendly treatments

: Your family's safety is our top priority. We use environmentally friendly products and techniques that are safe for your loved ones, including furry ones.

100% satisfaction guarantee:

We stand behind the quality of our services. If you're not completely satisfied, we'll work with you to make it right.
Don't let pests take over your home. Contact Petti Pest Control today to schedule your appointment and experience the difference between our exceptional pest control services. Say goodbye to pests and hello to a pest-free home!
Image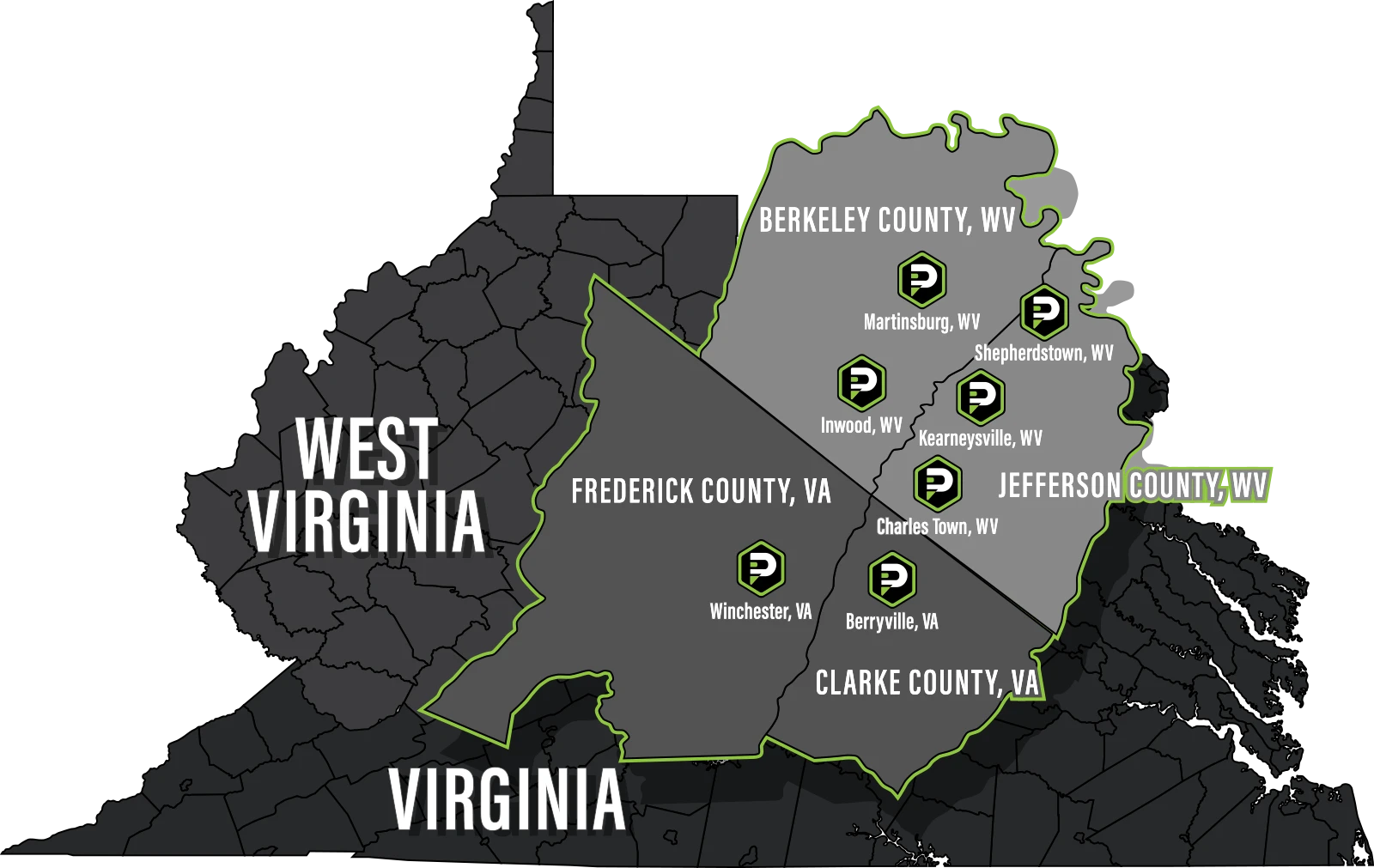 Termite Exterminators in White Post
Are termites causing havoc in your home? Don't worry, our team at Petti Pest Control in White Post is here to help. With our family-and-pet-friendly termite treatments, ongoing termite control, monitoring, and prevention, you can say goodbye to those pesky termites for good. Here's why you should choose us:
Family-and-pet-friendly treatments

: We understand the importance of keeping your loved ones safe. Our termite treatments are designed to effectively eliminate termites while being safe for your family and pets.

Ongoing termite control

: We don't just get rid of termites once, we provide long-term protection. Our experts will create a personalized removal and treatment plan that ensures termites stay away from your home for good.

Monitoring and prevention

: We believe in proactive termite control. Our team will not only remove existing colonies but also implement preventative measures to keep termites from returning in the future.

Comprehensive termite inspections

: Time is of the essence when dealing with termites. We offer free termite inspections, where our exterminators will conduct a thorough assessment of your property. This allows us to create a personalized plan based on your specific needs.

Expert termite exterminator

s: Our team consists of highly trained and experienced termite exterminators. You can trust us to keep your home and family safe from the damages caused by termites.
Don't let termites take over your home. Contact us today for a free termite inspection and let our termite control service in White Post save the day. Say goodbye to termites and hello to a termite-free home with Petti Pest Control. Trust the experts and choose us for all your termite extermination needs.
Bed Bug Exterminators in White Post
Say goodbye to sleepless nights and itchy bites with our professional bed bug control service. Our team of experienced bed bug exterminators in White Post is ready to eliminate these pesky pests and provide you with a peaceful sleep environment.
Why choose our bed bug treatment?
Same-day bed bug inspection

: We understand the urgency of dealing with a bed bug infestation. That's why we offer prompt inspections, so you can get relief as quickly as possible.

Family-friendly bed bug treatments

: Our treatments are safe for your family and pets. We use effective, yet non-toxic products to exterminate bed bugs, ensuring your home remains a healthy environment.

High-intensity heat treatment

: Our advanced heat treatment method eradicates bed bugs at all stages of their life cycle. It eliminates the need for harsh chemicals and delivers guaranteed results.
Don't let bed bugs disrupt your life any longer. Contact us today for a free quote and take advantage of our $50 off your first bed bug treatment offer. Sleep peacefully knowing our bed bug control experts have your back.
Rodent Removal in White Post
Of all the pests that can invade your home, rodents are some of the worst offenders. They can cause extensive damage and spread dangerous diseases. However, with Petti Pest Control's top-notch rodent control service in White Post, you can protect your home and loved ones from these pesky invaders.
Why Choose Petti Pest Control for Your Rodent Control Needs?
When it comes to rodent control, time is of the essence. That's why Petti Pest Control offers prompt, same-day service. Don't wait for the problem to escalate - contact us now and enjoy a rodent-free home in no time. Say goodbye to rats and mice with Petti Pest Control's superior rodent control service in White Post. Get your free quote today!
Mosquito Exterminators in White Post
Take back your backyard with Petti Pest Control's effective mosquito control in White Post. Our expert exterminators will provide you with top-notch services to eliminate these bothersome pests and let you enjoy your outdoor space again.
Discover the benefits of our mosquito control:
Free inspection

: Our team will thoroughly inspect your property to identify mosquito breeding sites and hiding spots.

Fogging:

We use EPA-approved liquid sprays and fogging techniques to quickly eliminate mosquitoes from your yard.

Larvicides in targeted areas

: To effectively control mosquito populations, we strategically apply larvicides in areas where they breed.

Mosquito traps

: We deploy mosquito traps to capture and eliminate these pests, ensuring long-lasting relief.

Seasonal mosquito control

: White Post's climate creates a need for seasonal mosquito control, and our services are tailored to address this specific need.
Don't let mosquitoes ruin your outdoor activities. Trust Petti Pest Control to provide you with professional mosquito treatment and prevention. Take the first step towards a mosquito-free yard by requesting a free quote today.