Image
Looking For An Exterminator in Millwood?
What kind of problem are you having? Select all that apply.
Pest Control in Millwood
Say goodbye to pests for good with our same-day residential pest control in Millwood, VA. At Petti Pest Control, we specialize in getting rid of common household pests like ants, roaches, spiders, silverfish, fleas, moths, and much more.
Here's why you should choose us for your general pest control needs:
Our

exterminators are highly trained

and experienced, making them the best in the industry.

We conduct a

thorough pest inspection

to identify all entry points and hiding places pests are using within your home.

Our treatments use the

best products available

, ensuring lasting relief for your family and pets.

We offer

recurring services

to keep pests under control for the long-term.

Our

same-day services and Saturday hours

mean you don't have to wait for relief.

We offer

guaranteed services

for your peace of mind.
Don't let pests take over your home. Contact us now to schedule your appointment with the best exterminator in Millwood.
Save $50 on Our Pest Control Services
Take advantage of our special offer and save $50 on your residential pest control services in Millwood. We are proud to offer this discount to new customers and those who schedule recurring treatments. This means you can enjoy peace of mind knowing that your family and pets are safe from dangerous pests, while also saving money.
Services We Provide in Your Area
Image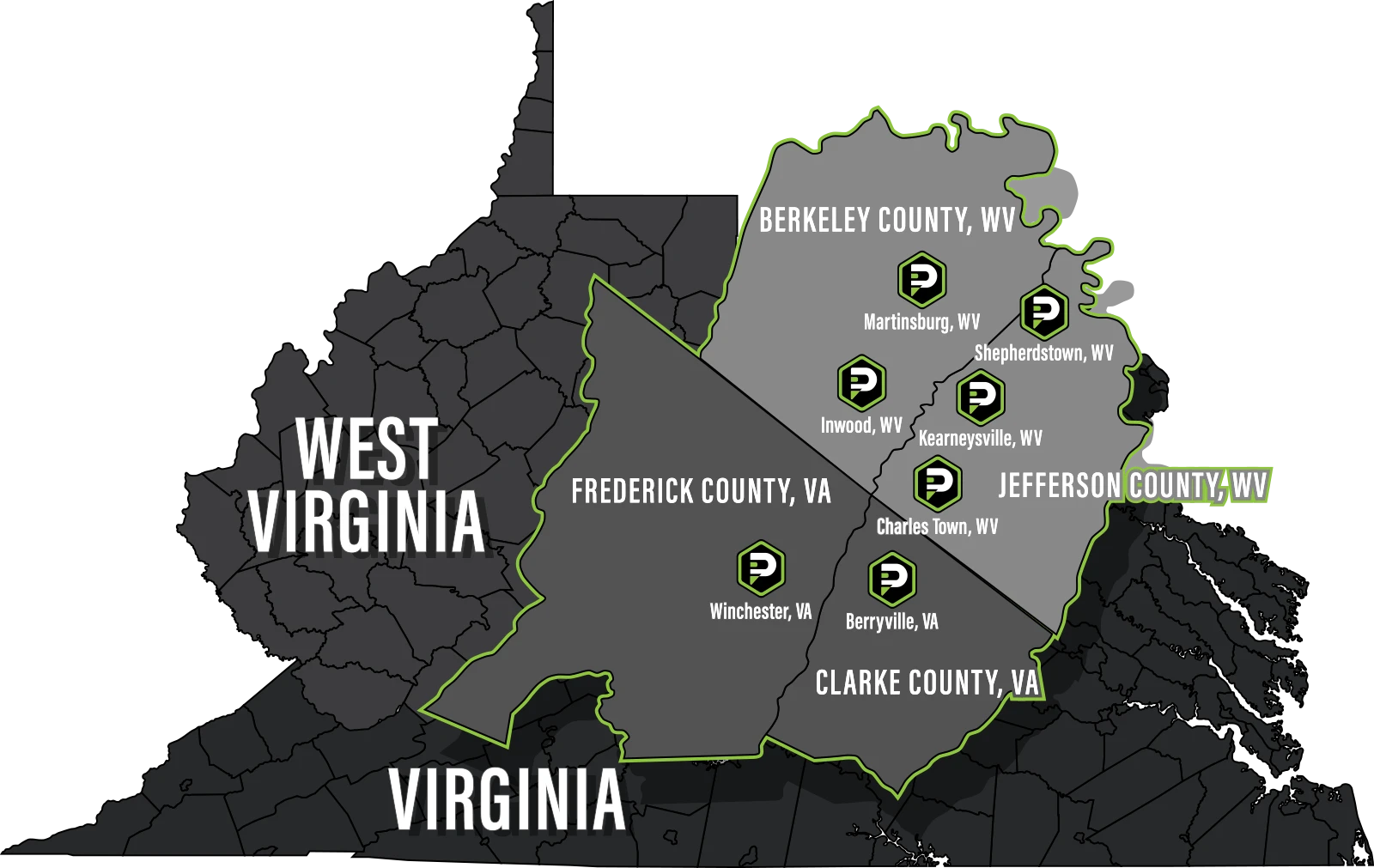 Termite Exterminator in Millwood
Protect your home from termites with Petti Pest Control's expert termite removal and prevention in Millwood, VA! Our recurring services offer a variety of benefits including:
Family-and-pet-friendly

termite treatments.

Ongoing termite control,

monitoring, and prevention.

Comprehensive termite inspections

to catch infestations early.

Expert termite exterminators

who use Sentricon® bait stations to get rid of termites.

Customized removal

and treatment plans based on your needs.
Trust Our Ongoing Termite Monitoring
Did you know that Millwood, VA's climate creates a need for ongoing termite monitoring? Don't wait until it's too late – call us today at 540-409-6232 for a free termite inspection. Our team of termite control specialists will help you protect your home and family from these destructive pests with our comprehensive termite control service. Trust us to get rid of termites and keep them from coming back.
Bed Bug Exterminator in Millwood
Sleep tight with our bed bug control service in Millwood! Our experienced bed bug exterminators will quickly get rid of bed bugs with our same-day inspection and family-friendly treatments. Plus, we offer a high-intensity heat treatment option that effectively eliminates bed bugs without harsh chemicals.
Highly-Trained Bed Bug Exterminators
Our bed bug exterminators in Millwood specialize in high-intensity heat treatments that effectively eliminate bed bugs without harsh chemicals. Trust us to provide guaranteed results and get you back to a good night's sleep.
Rodent Removal in Millwood
Do you live in Millwood, VA? With its lush vegetation and abundance of food sources, it's no wonder that rats and mice are drawn to the area. However, you don't have to let these pesky critters take over your home! Call Petti Pest Control, your trusted local rodent exterminator in Millwood, for top-notch rodent control service.
Keep Your Home Free of Rodents
Our team of experts will provide ongoing, preventative rodent control service to keep your home safe and comfortable. Our services include:
Free rodent inspection

to determine the extent of the infestation

Exterior rodent baiting

to prevent rodents from entering your home

Interior trapping

to get rid of any existing rodents

Rodent exclusion

to seal off entry points and prevent future infestations

Recurring or one-time service

options to suit your needs
With our guaranteed satisfaction and free retreatments, you can trust that we will get the job done right. Don't let rats and mice take over your home - call Petti Pest Control for reliable rodent removal today.
Mosquito Exterminator in Millwood
Take back your yard from pesky mosquitoes with our professional mosquito control in Millwood. Don't let these bloodsucking insects ruin your outdoor fun any longer! Our team at Petti Pest Control is here to help.
Our mosquito control services include:
Free inspection

to identify mosquito breeding sites and hiding spots

Fogging

to quickly remove mosquitoes from your yard

EPA-approved liquid sprays

for long-lasting protection

Larvicides in targeted areas

to prevent future mosquito infestations

Mosquito traps

to further reduce mosquito populations
Millwood's warm and humid climate creates the perfect environment for mosquitoes to thrive. That's why our mosquito treatment is specially tailored to your yard's unique needs. We'll provide you with the most efficient and effective treatment possible, giving you relief all season long.
See the Difference Petti Pest Control Can Make
But don't just take our word for it. See the difference Petti Pest Control can make with a free quote. Remember, mosquitoes don't just cause itchy bites, they also transmit harmful diseases. Protect your family with our mosquito prevention services.