Image
Save $50 on Ranson's Most Trusted Pest Control
What kind of problem are you having? Select all that apply.
Pest Control in Ranson
Here at Petti Pest Control, our philosophy is simple: pests don't belong in your home and when they get in, they need to go. It's that core value that's driven our service since day one and what inspires us to go above and beyond for our customers. When you have our trusted and reliable pest control in Ranson, you can count on swift removal and long-lasting preventative measures to get rid of future infestations. Our exterminators are ready to protect your home from:
Ants
Cockroaches
Stinging insects
Silverfish
Rodents
Fleas
Ticks
And more!
Even a small pest infestation is enough to ruin your peace of mind and make you feel uncomfortable in your own home. But when unwanted bugs do get inside, we can help you take the fight to them. Count on the local exterminators at Petti Pest Control when it's time to get the job done!
Same-Day and Saturday Service for Fast Relief 
Who wants to sit around all day in a house full of pests, waiting for the help you need? Not you! And when you work with Petti Pest Control, you'll never have to. We're proud to offer available same-day and Saturday service for the fast, convenient relief that you deserve. Don't settle for a company that won't work around you and instead, get rid of pests today!
Image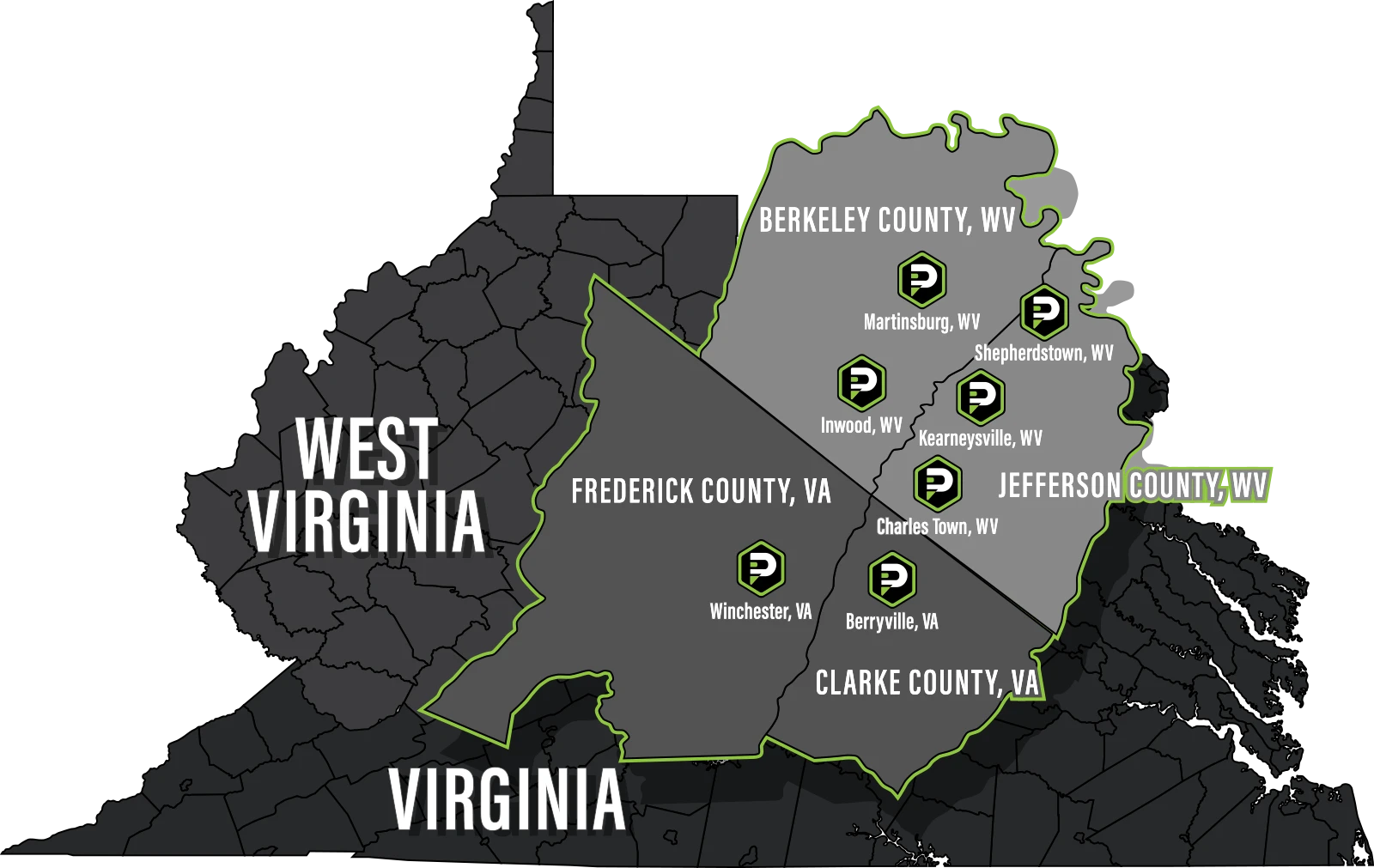 Customized and Effective Treatments
At Petti Pest Control, we understand that no two homes, families, or infestations are exactly the same. With that in mind, we'll never treat your home exactly like your neighbor's. Instead, we offer personalized pest treatment plans that adapt to your unique circumstances, all with the goal in mind of giving you back a clean home. With us on your side, you can expect:
A full inspection in and around your home. 
Removal of all pest entry points. 
Strategic application of baits, traps, and insecticides depending on your needs.
Recurring treatments for long-lasting protection.
And much more!
Termite Exterminator in Ranson
There are plenty of unpleasant, irritating, and even dangerous household pests out there but only one that quite literally makes a meal out of your home. Termites aren't just destructive but expensive too, costing American homeowners more than $5 billion each year! Why then, would you roll the dice on anyone but the very best pest control company to keep your home safe? When an infestation strikes, look to our termite control in Ranson to take care of it! 
When you've got us on your side, you can expect:
A FREE and detailed home inspection to identify termite activity and the extent of any related damages. 
Personalized termite treatment plans from a qualified, local exterminator. 
The exclusive use of industry-leading and family-safe termite removal and prevention products.
Available same-day service. 
Complete removal of the colony to prevent recurring infestations. 
And more!
Count on Our Local Experience
As proud West Virginians ourselves, we take great pleasure in providing reliable and high-quality pest control across the Mountain State. With years of local, hands-on experience informing our service, we specialize in meeting our state's unique pest control needs. So the next time unwanted creepy crawlies darken your doorstep, look to us to send them packing! 
Rodent Removal in Ranson
Rodents, like rats and mice, are everywhere in the world. They are unwanted guests in people's homes and can even cause damage to your personal belongings and the structure of your house. Once they've entered, it can be a pain to try to get rid of rodents. Without a solution, a rodent infestation can leave you helpless and overwhelmed.
A Solution to the Rodents 
If you have pests in your home that you can't get rid of, an experienced pest control company can get the job done. At Petti Pest Control, our rodent control services include: 
A free in-depth inspection of your home in order to assess your specific needs.
A treatment plan made for you and your home in order to get the best possible results.
Repairing damages caused by rodents entering and exiting the home.
Free re-treatments if our original treatment does not work the first time.
You deserve a safe, inviting home. Set up an appointment with us today for quick, efficient treatment to get rid of rodents.
Mosquito Exterminator in Ranson
Are you tired of being constantly harassed by pesky mosquitoes every time you step outside? Petti Pest Control has got you covered with our top-notch mosquito control in Ranson. Here's what we offer:
Free inspection to identify mosquito breeding sites and hiding spots
Fogging to quickly remove insects from your yard
EPA-approved liquid sprays for lasting protection
Targeted use of larvicides to eliminate mosquitoes at the source
Mosquito traps to further decrease their population
Ranson, WV's climate creates an ideal environment for mosquitoes to thrive, making seasonal mosquito control a necessity. Don't waste your time and money on ineffective DIY treatments. Let our mosquito treatment experts provide you with a tailored solution to suit your unique needs. Remove the annoyance and potential health risks from your life with our mosquito prevention services.