Image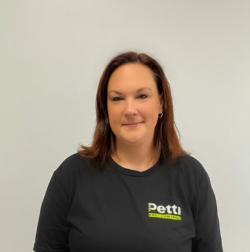 How long have you been in the pest control industry? 7 years
What is your favorite thing about working in pest control? Getting to talk with new people and helping them feel comfortable in their homes by getting them the help they need to keep their homes pest free.
What hobbies do you have? Hanging out with my family and traveling all over watching my daughter play softball - Go Thunder! I have 2 awesome kids, Dietrich and Jersey, and I've been married to my wonderful husband, Joe, for 12 years.
Pets/names? I have 3 dogs - Marlee, Duke, and Hero.